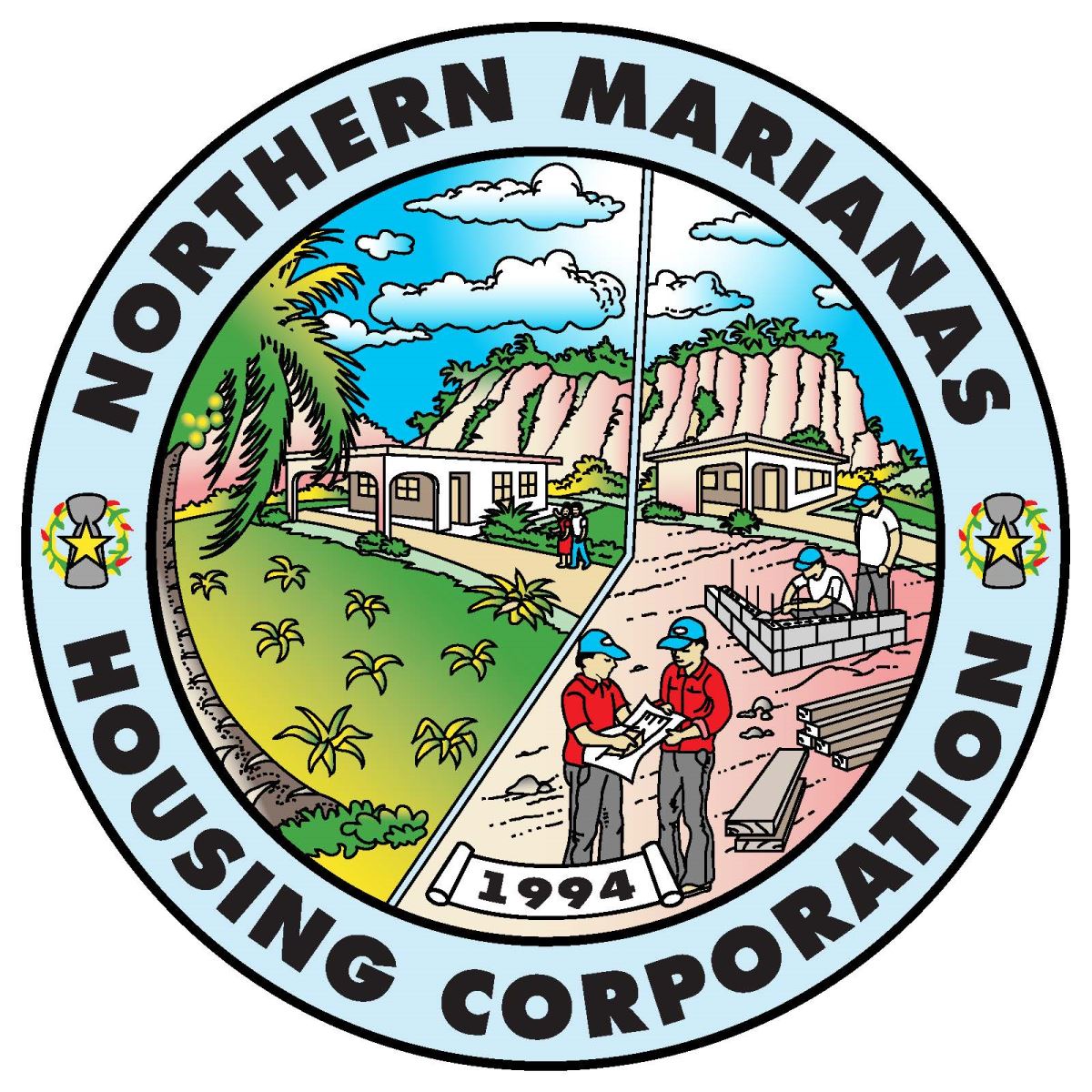 Hafa Adai and Welcome to the Northern Marianas Housing Corporation (NMHC) website. This website will serve as an information source regarding all programs administered by the NMHC. If you may need more information regarding our programs, you may contact our office via telephone or email. The contact information can be obtained by clicking on the "Contact Us" tab.
The missions of NMHC are the following: Providing efficient and responsive delivery of housing, mortgage and community development programs to the people of the Commonwealth; Affording fair and equal opportunity to housing programs and services for all, with special emphasis to very-low, low and moderate income individuals, elderly and persons with diasbilities; Increasing and implementing home ownership programs with houses that is safe, decent, sanitary, and affordable; Encouraging and promoting economic independence, self-sufficiency and upward mobility for families; and Implementing programs to address the growing and future needs and economic viability of the communities in the Commonwealth.
The NMHC is comprised of various divisions that administers different programs. Listed below are the divisions and the programs they administer. On the "Programs" tab you will find information regarding the programs and on the "Forms" tab you will find various forms pertaining to the different programs. Some programs may not have forms but you may contact our office for more information.
Mortgage Credit Division:

HOME Investment Partnerships Program

USDA Rural Development Loan Program

Veteran Affairs Loan Program

Program and Housing Division:

Section 8 New Construction Program (Scattered housing division owned by NMHC)

Saipan- Mihaville & Koblerville Estates

Tinian: Broadway

Rota: Blue Bay Homes (formerly known as "As Liyo")

Section 8 Housing Choice Vouchers

Planning Division:

Community Development Block Grant (CDBG)

Community Development Block Grant-Disaster Recovery (CDBG-DR)

Hearth-Emergency Solutions Grant (HESG)

Fiscal Division:

Manages the financial affairs of the agency.

Asset Management Division:

Manages the agency's property and building maintenance, ensures safety compliance, and ensures accountability of NMHC's assets.

Administrative Division:

Provides administrative support to all divisions.

Manages the Procurement of all services and purchases for the agency.

Manages the Personnel services of the agency.
The Field Offices assist the agency in administering the programs in the islands of Tinian and Rota.